GIVE YOURSELF THE BEST CHANCE OF SUCCESS AND TALK TO A QUALIFIED MIGRATION AGENT NOW
Making a home in Australia for you or your loved ones can be a complex and expensive process. Getting the right advice and assistance can make this much easier and less stressful. And save you time and money.
At Better Beginnings Migration Services, we take the time to truly understand your background and circumstances, regardless of complexity, so that we can deliver bespoke solutions that meet your aims.
Our reputation is built on providing practical advice and getting results.
As a MARA registered migration agent we are qualified to help you with your visa application and can deal with the Department of Immigration and Border Protection and other organisations for you.
Only registered migration agents can legally give immigration assistance in Australia. Better Beginnings Migration Services Agents are qualified and have demonstrated to the Office of the Migration Agents Registration Authority (OMARA) that they:
have sufficient knowledge of migration law and procedures
are a person of integrity
are a fit and proper person to provide immigration assistance.
Our services include:
preparing, or helping to prepare, a visa application or other documents
advising about a visa application or visa matter
E.g.

Employer
Sponsored
Skilled
Partner
Family
Student
Business
Skills Assessments
Cancellations Or Refusals
Which means we can:
Explain which visa options are available to you, and recommend a suitable option
Prepare documents for your visa application
Lodge a well-prepared application with all required documents, which can make it easier and faster to get a decision from the Department
Contact the Department or other organisations to discuss or ask questions about your application
If you'd like a free assessment please click here.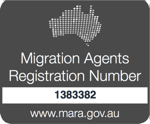 MARN Registration Number: 1383382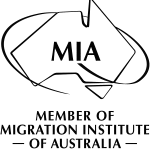 As a registered agent, BBMS abide by the Code of Conduct for Migration Agents. Click here to read the Code of Conduct.